Special days deserve special cakes! Build & personalise your perfect cake in simple steps below with our unique tool. FREE DELIVERY ON ALL CAKE ORDERS!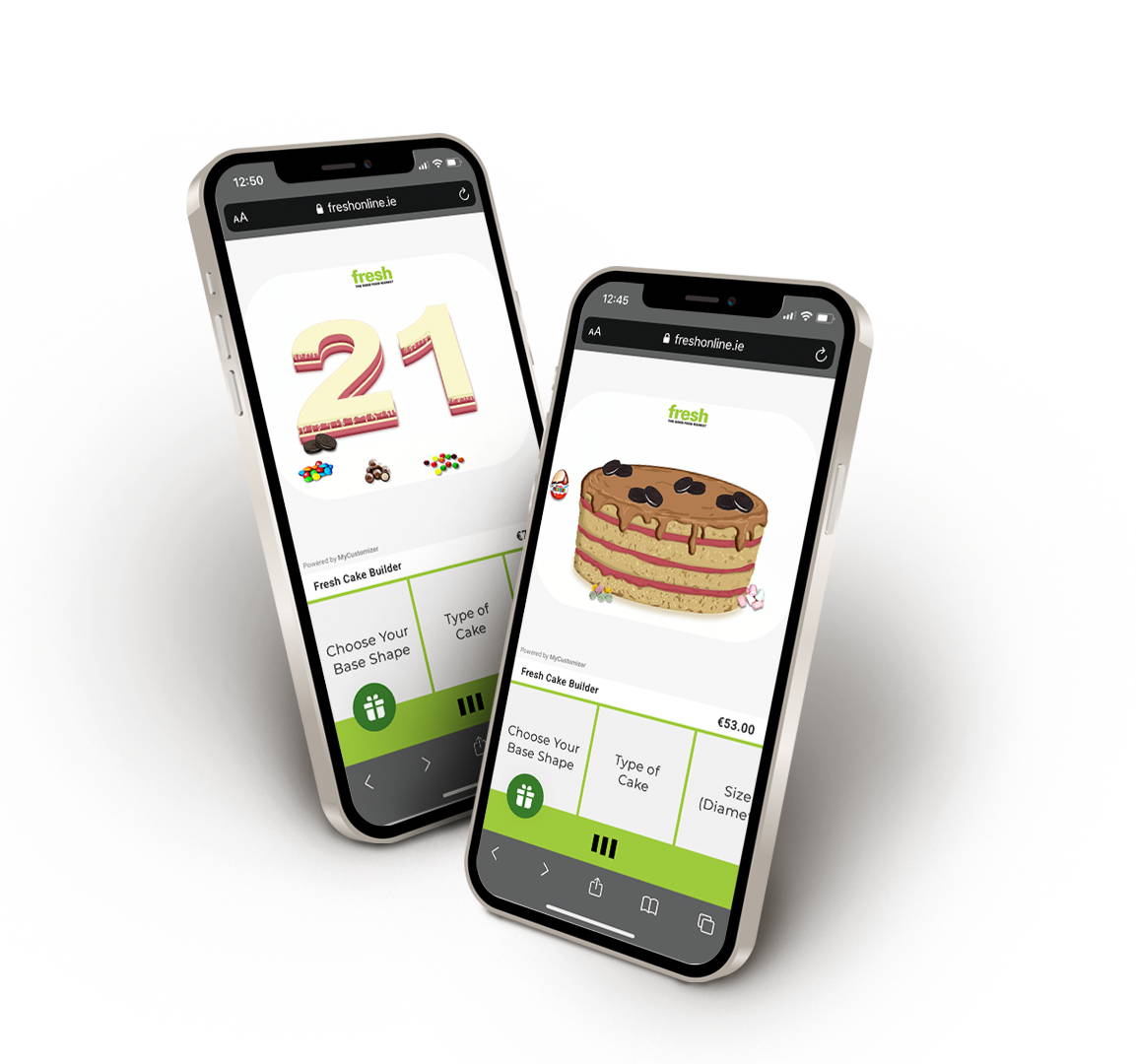 1. Use our simple, step by step app to create and customise your perfect cake.

2. Our bakers will take your design and bring it to life in cake form!

3. Your cake will be ready in 7 days with FREE delivery available across Dublin, or collection available in any of our 10 stores.
Customise your round cake, choose 2 or 4 layers, and dress it exactly as you wish from our large range of fillings, frostings, toppings and drippings.

Add your personalised birthday or celebration greeting for that special touch.


Build your own 2 or 4 layer rectangular cake, or a Rice Krispie cake with delicious choices for frosting, drippings, fillings and toppings.

Top it all off with your personalised birthday or celebration greeting.

You can create it in under a minute!
Try it out today.


From ages 1 to 99,
how about you create
your own show?

Chose your number and
get busy customising it!



Order a customised cake for any occasion!
We receive great feedback on our cakes!

Whether it's a Christening, Birthday, Anniversary, Company celebration, Valentines, Easter, Communion, Confirmation, Christmas, New Years', 4th of July or for a surprise cake to bring some joy, each cake is always made fresh to order (and to your design) and handmade by our talented 'Baked' team.